Product Information
Mobile – Work Anywhere
Any computer/device anywhere
From office
From home
On the beach
Wherever you have internet access!
Easy to Use
Drop down customizable menus eliminate time consuming typing of appraisal data. Easy to understand screens clearly guide you through the steps of creating an appraisal for your client.
Your own sandbox accessible only with your own username and password
Security of your Data is mandatory no matter the software you use… make sure to ask the question of either your IT person or your software company. "How do you comply with the Gramm Leach Bliley Act?"
Customize everything
Quantum Leap is the most powerful and flexible appraisal software available enabling you to setup the application to fit the way you appraise!!! Standardize your appraisals and save time, no more cutting and pasting! Generate appraisals for insurance, estate, liquidation, whatever the intended use, you are in complete control. Just point, click and choose, then generate your appraisal.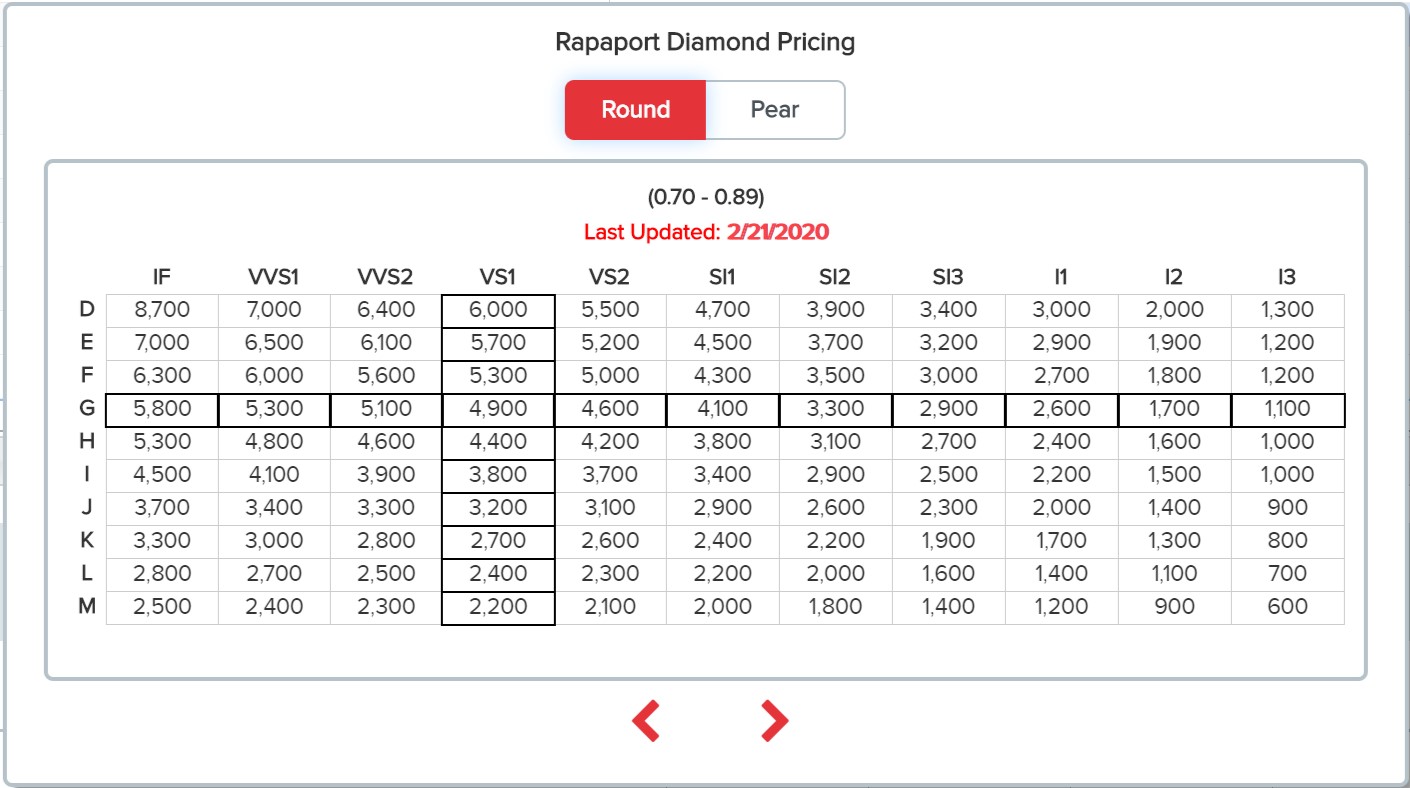 Integration with Rapaport, Guide, & Gem ePrice
You control the valuation process – QL2 helps you with the math and makes it painless and easy. Integration of The Guide, Rapaport, and Gem ePrice is an option.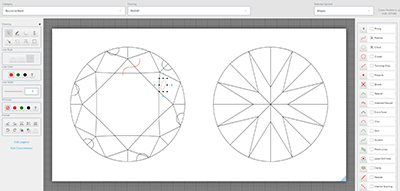 Point and Click Plotting
You have a tool for onscreen plotting of diamonds. (GIA does!) Improve plotting speed and grasp the ability to print multiple copies of your appraisal without having to manually plot each one. Throw away your green and red plotting pens and use your mouse. You can even use a digital pen to plot directly on your computer screen. With the integration of the Perfect Diagram collection, you have hundreds of diamond diagram architectures at your fingertips. It's about time!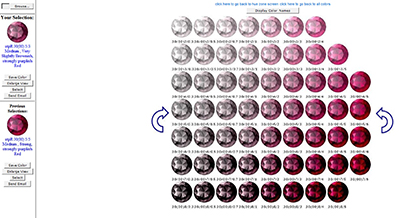 Colored Gemstone Color Grading Integration
Why stop with plotting? Use whatever gem color grading system you choose in QL2. You can even make one up if you like but if you use a contemporary color grading system you are in luck! QL2 integrates both: Gem eSquare by Gem eWizard and World of Color by Gemworld International. Does life get any better for an appraiser?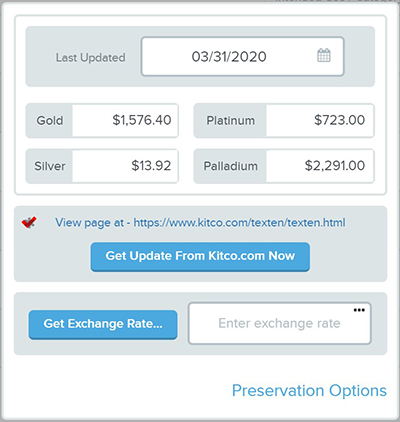 Online Metal Pricing
Automatically update metal spot prices from Kitco every time you start Quantum Leap. Current metal spot prices and the date are automatically integrated in your appraisal.
Print Report or Email as PDF
You have complete control of the finished appraisal. QL2 puts you in control throughout the process from beginning to end. Customize margins, fonts, styles, pagination, images, plots. You name it – you control it. You can even generate a PDF file for emailing the appraisal to your client.
Always ON Availability – Reliability
Device independent… OS independent!
Your computer goes down… just grab another one!
Security – Automated Backups, Supports the Graham-Leach-Bliley act
Automated backups
Security you could never match on your own:
Graham-Leach-Billey
EU regulations (GDPR)